The 2020 U.S. presidential election took place on November 3, 2020. They should elect the US President – they can be the Democratic candidate, former Vice President and Senator Joe Biden, or his main rival, the current 45th President Donald Trump, nominated by the Republican Party. According to many media reports, Biden won the election, with which he was already congratulated by some world leaders, including Canadian Prime Minister Justin Trudeau, British Prime Minister Boris Johnson, Ukrainian President Volodymyr Zelensky, Israeli Prime Minister Benjamin Netanyahu, President France Emmanuel Macron. At the same time, Trump did not admit his defeat, announcing cases of election irregularities that affected the vote count, and his intention to challenge their results in court, and US Secretary of State Mike Pompeo recalled that the vote count has not yet been completed.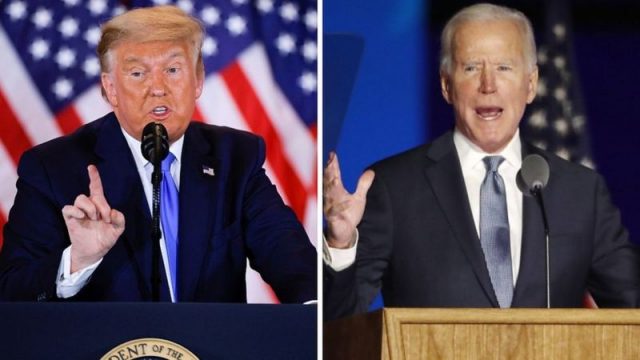 According to the Second Article of the US Constitution, to be elected President of the United States of America, a person must be a US citizen by birth, at least 35 years old, who have lived in the United States of America for at least 15 years in total.
Formally, the president will be elected on December 14 at a meeting of the electoral college, formed following a popular vote. The inauguration of the new president is scheduled for January 20, 2021. If Joe Biden is elected, he will become the oldest president in US history, at 78 when he takes office. In addition, he will become the first candidate in 28 years to defeat the incumbent since Democrat Bill Clinton defeated Republican George W. Bush in 1992.